Just Breathe. Find Your Calm
With all the distractions, stress and noise of the modern world, people these days don't naturally feel calm, peace and serene within unless they make a mindful choice to create calm habits within their daily life.
Welcome to our Find Your Calm page. A [mostly] free resource filled with calming habits that encourage a mindful approach to mind-body wellness.
All too often we get lost in busyness that we forget to take care of ourselves. These often leads to stress, overwhelm, anxiety, depression, sleep problems and even disease in the body.
Be kind to your mind and body. Take a few moments each day to check-in with yourself. Make it a daily ritual to relax yourself with a few calming habits
MEDITATIONS, SOUNDSCAPES + SLEEP STORIES
The Sleep Ritual Box
A night-time companion to increase your quality of sleep. Tools to help calm + relax the body.


LEARN MORE
Masterclasses, Guides + Workshops
REFLECTIVE + MINDFUL MORNING RITUALS
RELAXING EVENING WIND-DOWN
1. Inhale slowly through the nose to the count of four. Bring your awareness to the expansion of your chest and to the sound and rhythm of your breath.
2. Pause at the end of your inhale for seven seconds. Rather than focusing on holding your breath think of it as resting your breath. (The idea of holding the breath often causes us to tense up, the goal is to relax before the exhale).
3. Now slowly exhale and let go of all of the air in your lungs for a count of eight, keeping your face, mouth and jaw soft and relaxed.
Repeat this exercise for at least three rounds or until your stress, anxiety, fear or overwhelm starts to dissolve.
Tips: If you are struggling with the number of breaths or find it to easy then experiment with different counts and find something that feels energising and nourishing for you.
THE OM JOURNAL: MINDFULLY CURATED MEDIA
The OM Journal is an invitation to meet your life with presence, enthusiasm and curiosity. Our articles and free guides are there to encourage you to self-reflect and discover more about yourself and the world. It's not about getting it right, but rather checking in with yourself and deepening your self-awareness.
YOGA
Deepen your practice and foster mindfulness beyond the mat. Yoga will create space in both your body and mind - the expansion will leave you with a deep sense of freedom within.
MEDITATION
Meditation comes with many benefits. It calms the mind to help with stress and increase focus. It has immediate effects when seeking better sleep, inner peace and more energy.
MIND-BODY CONNECTION
There are various aspects to good health, however the two major players are a nourished body and a calm contented mind. If either become unbalanced they both become unbalanced.
SELF-GROWTH
When we are accepting of who we authentically are, while speaking to ourselves kindly, it is then we can expand into our highest and brightest selves and start living life on purpose.
SIMPLE LIVING
Choose quality over quantity. Avoiding the clutter of un-necessary burdens, expectations and stuff that often leads to overwhelm, stress, fatigue and dis-contentment.
SHOP FOR CHANGE
Vote for world change with your wallet. It only requires making educated decisions and shopping mindfully with more compassion. Conscious consumers change the world
CONSERVATION + CHANGE
Common sense tells us that the way we are dominating and destroying the planet is not sustainable. Proactive people are choosing to be part of the solution rather than the problem.
ETHICAL TRAVEL
When travelling tread lightly. When profits are chosen over ethics, then animal cruelty, below living wages and planet destruction becomes the normal way to do business.
THE MINDFUL HOME
Create a home filled with things that uplift and energise. Forget mindless clutter and seasonal trends. Choose meaningful treasures, get creative and have your home reflect you.
PLANT-BASED RECIPES
Serve up kindness, health and a cleaner future by choosing a diet high in plant based whole-foods. These tasty recipes make plant-based and vegan eating super easy and fun.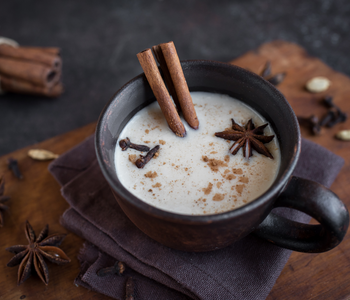 Pausing throughout the day to sip on a warm or chilled mug of homemade authentic Masala Chai or Spiced Tea is a simple luxury I am savouring this month. So...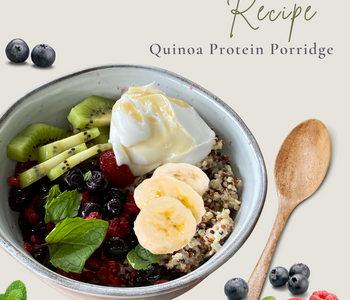 Start your day right with a filling, sustainable and nutritious breakfast. Last week we made this delicious Quinoa Breakfast Porridge which is super high in protein and so many other...
Looking for a thoughtful gift that has a long term positive impact. Surprise someone with a yoga, wellness and self-care retreat experience. Give them the gift of yoga, meditation, self-care and a beautiful escape to the Snowy Mountains Australia!
GET A GIFT CARD